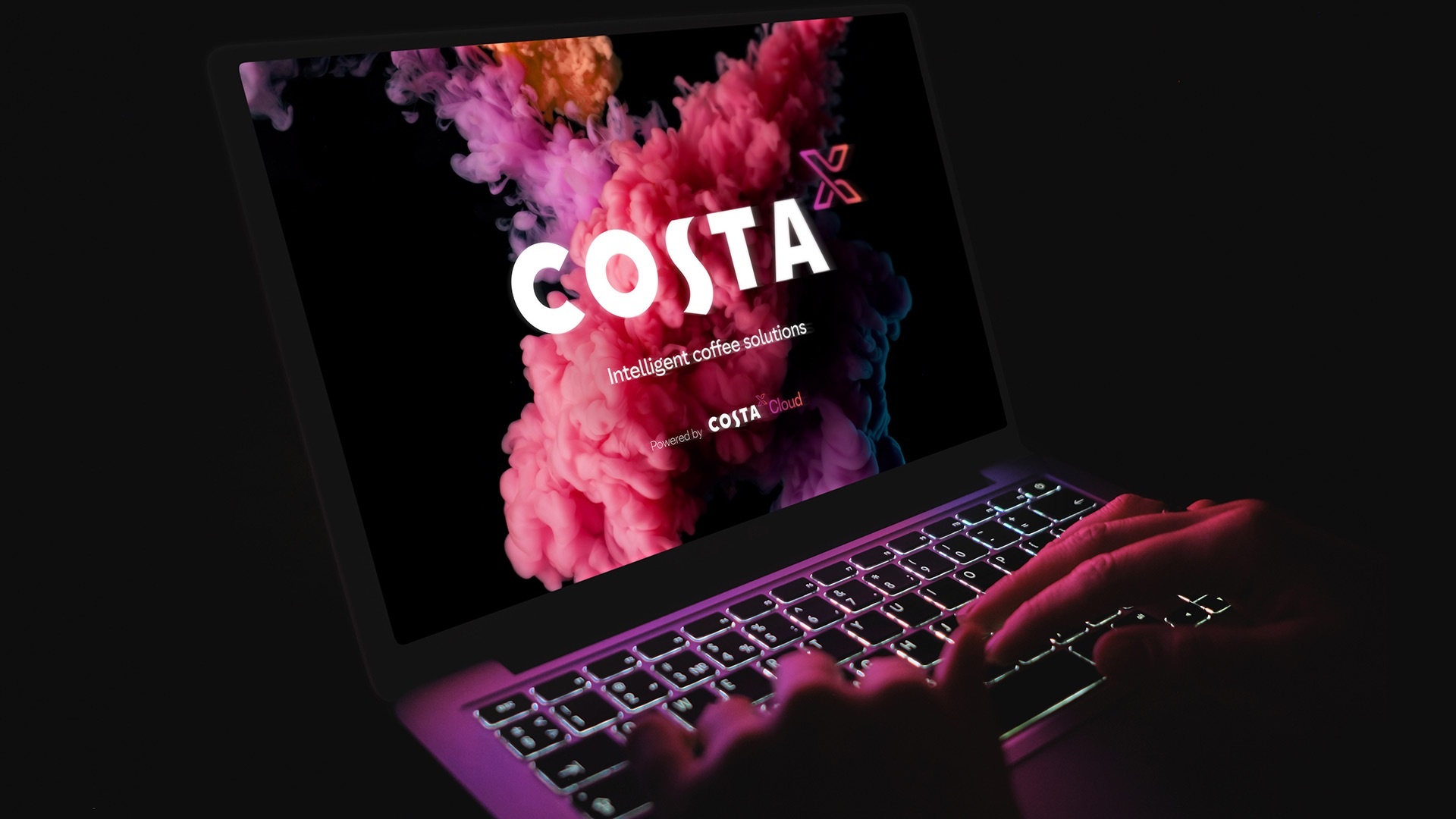 Cos­ta Express
Giv­ing Cos­ta Express the X factor
Brand Strategy
Proposition
Naming
Visual identity
Verbal identity
Brand guidelines
Brand film
Brand launch
Our expo­nen­tial think­ing set Cos­ta Express on a course to become world lead­ers in intel­li­gent cof­fee. Rebrand­ing as Cos­taX, we trans­formed all exist­ing prod­ucts into killer propo­si­tions under one sin­gle new tech­nol­o­gy platform.
Out with beans and machines, and in with a mis­sion to answer the worlds unmet cof­fee needs and make mediocre cof­fee obso­lete. We cre­at­ed a bold new iden­ti­ty for Cos­taX that com­bined icon­ic Cos­ta assets with a sleek smart tech enabled brand.
Our Cos­taX Cloud was cre­at­ed to unlock the pow­er of data and give the brand a com­pet­i­tive edge. We renamed their exist­ing prod­uct suite plug­ging them into a sim­ple new ecosys­tem with new propo­si­tions tai­lored to meet needs of new cus­tomers. Our think­ing cre­at­ed a buzz across the busi­ness and gave the team the dri­ve and tools to think beyond the ordi­nary and push the bound­aries of what's pos­si­ble in the world of on-the-go coffee.
THE X FACTOR
Expo­nen­tial growth was the focus for rebrand­ing Cos­ta Express. Har­ness­ing the pow­er of X we opened up new cof­fee frontiers.
A SHOT OF EMOTION
New imagery updates the clas­sic sen­so­r­i­al milk and espres­so blend­ing shot for a tech world.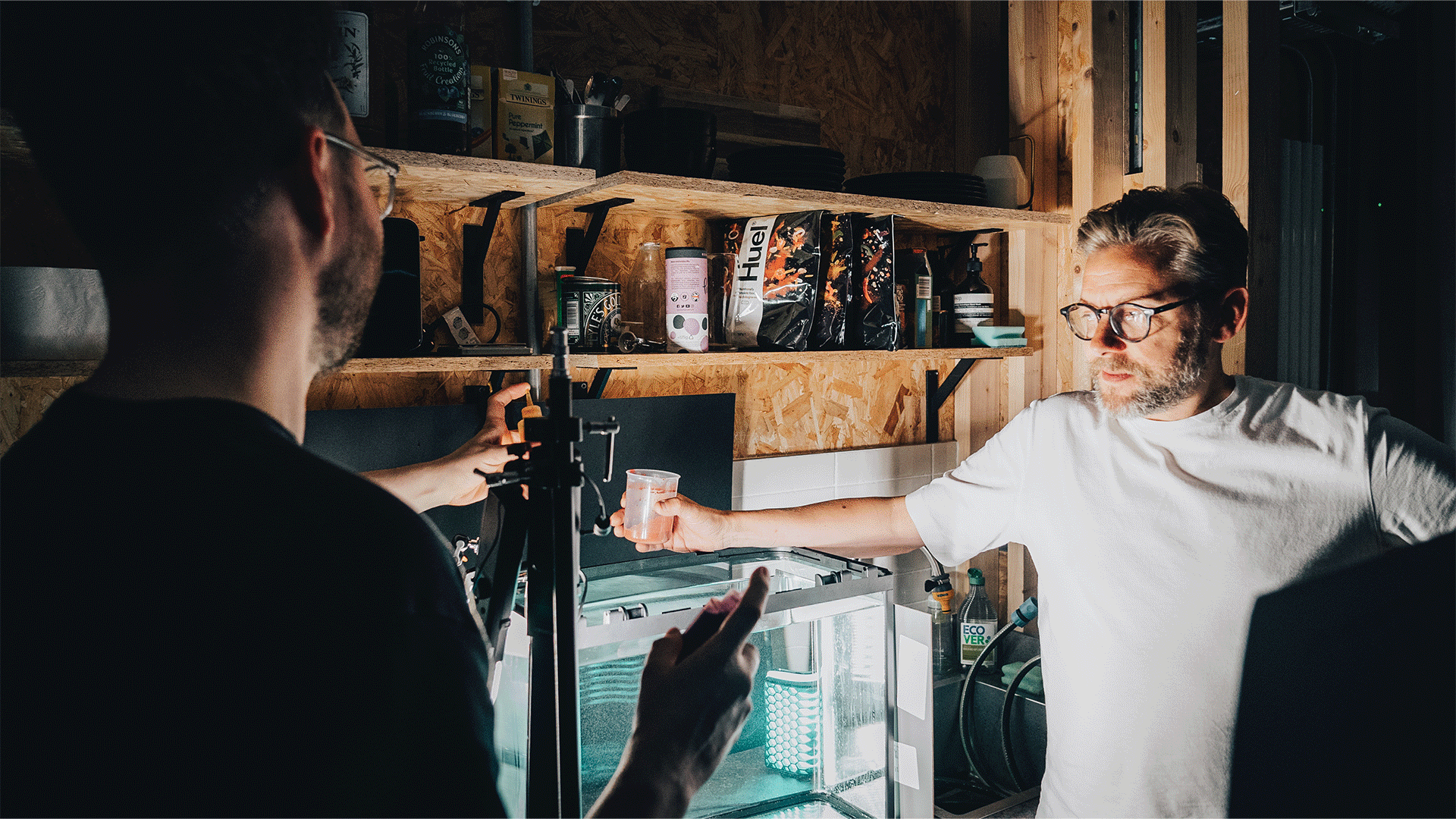 Big brand think­ing with­out the bull.
James Rawlinson, Marketing Director CostaX
CRAFT X TECH
Our new brand­ing blends Cos­ta cof­fee crafts­man­ship with tech inno­va­tion and cut­ting-edge sleek design to cre­ate a futur­is­tic yet recog­nis­ably Cos­ta world.
EMBRACE YOUR INNER PIONEER
We gave Cos­taX a bold and coura­geous attitude.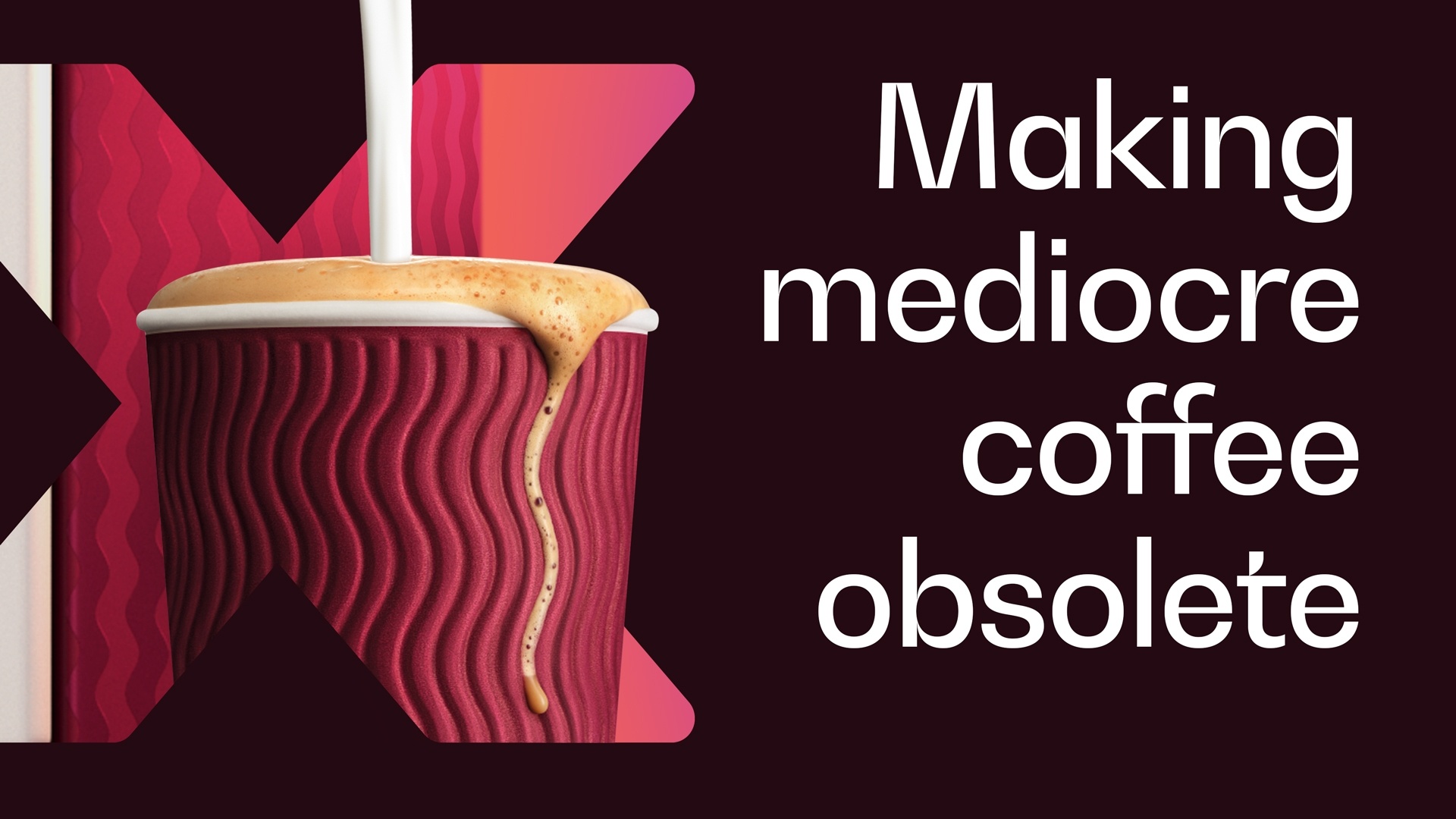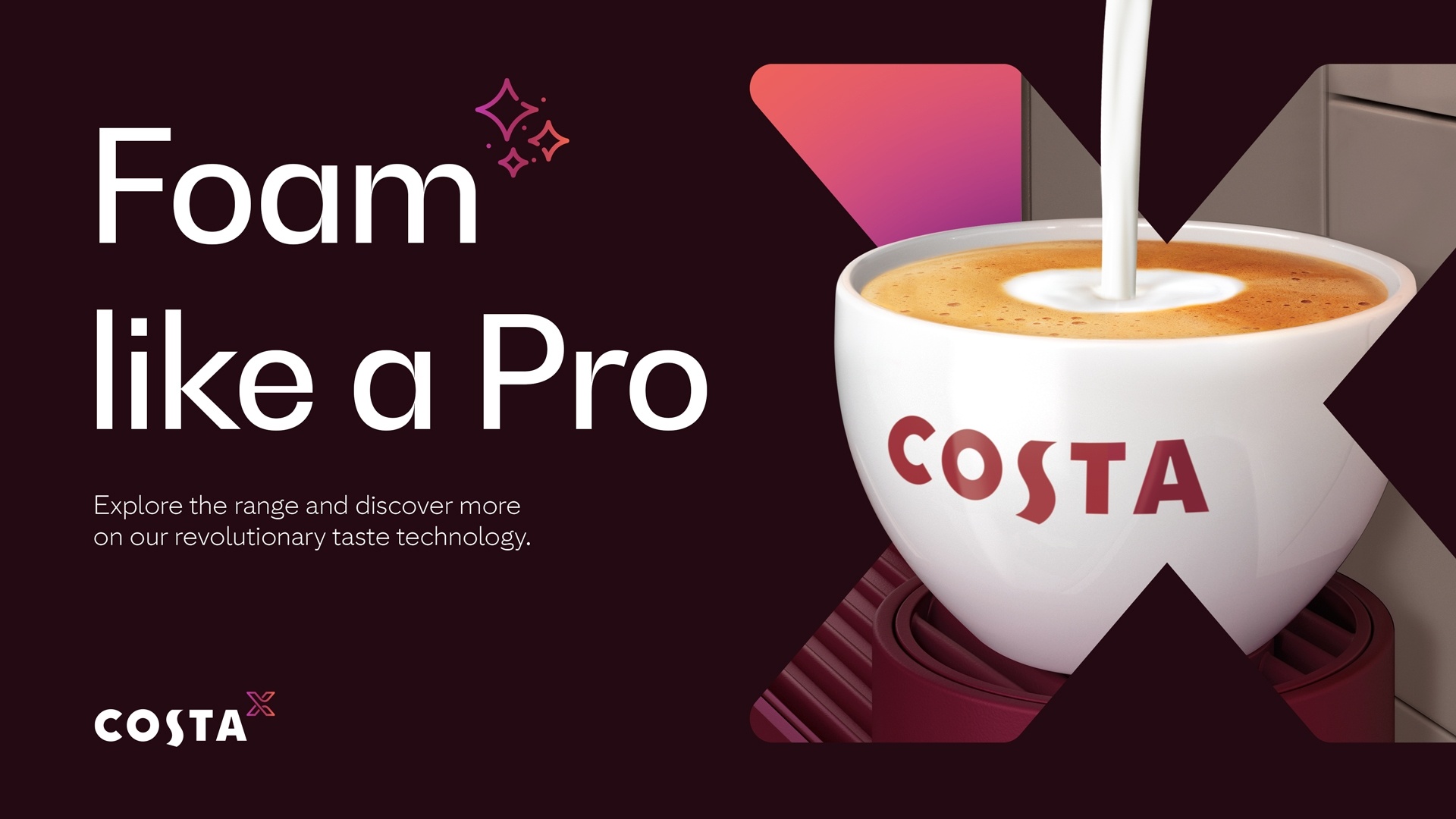 SMART ECOSYS­TEM
Cre­at­ed a frame­work with tech­nol­o­gy at the core that informed a sim­ple propo­si­tion fam­i­ly and sim­pli­fied nam­ing sys­tem for prod­ucts and models.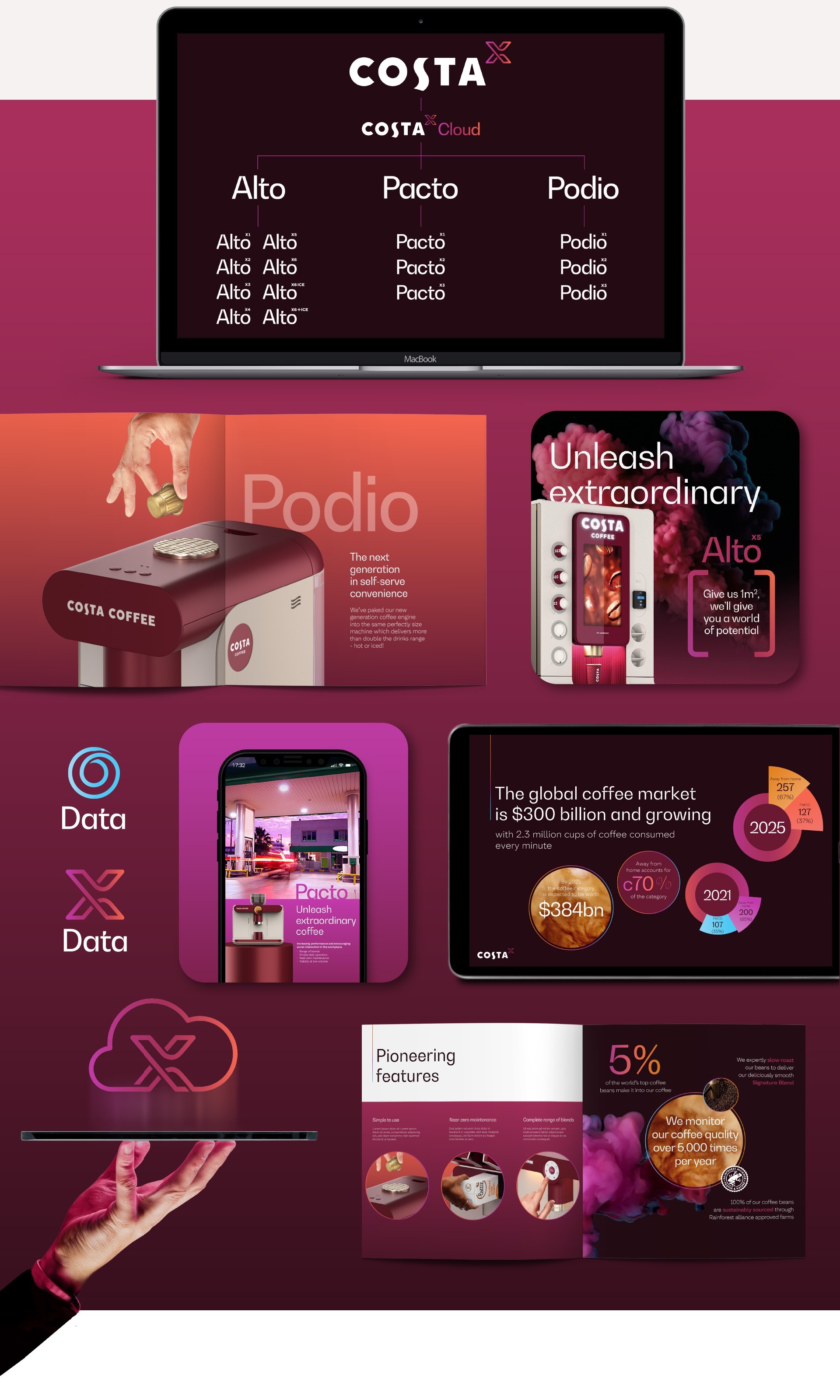 FROM PROD­UCT TO PROPOSITION

We cre­at­ed dis­tinct propo­si­tions, each flex­ing the Cos­taX brand assets in dif­fer­ent ways to posi­tion prod­ucts as lifestyle choices.
STEP INTO A WORLD OF POTENTIAL
We went beyond brief, designing and producing a set of robust sales tools, inspirational films, environments and activations for their global teams to launch CostaX to the world.