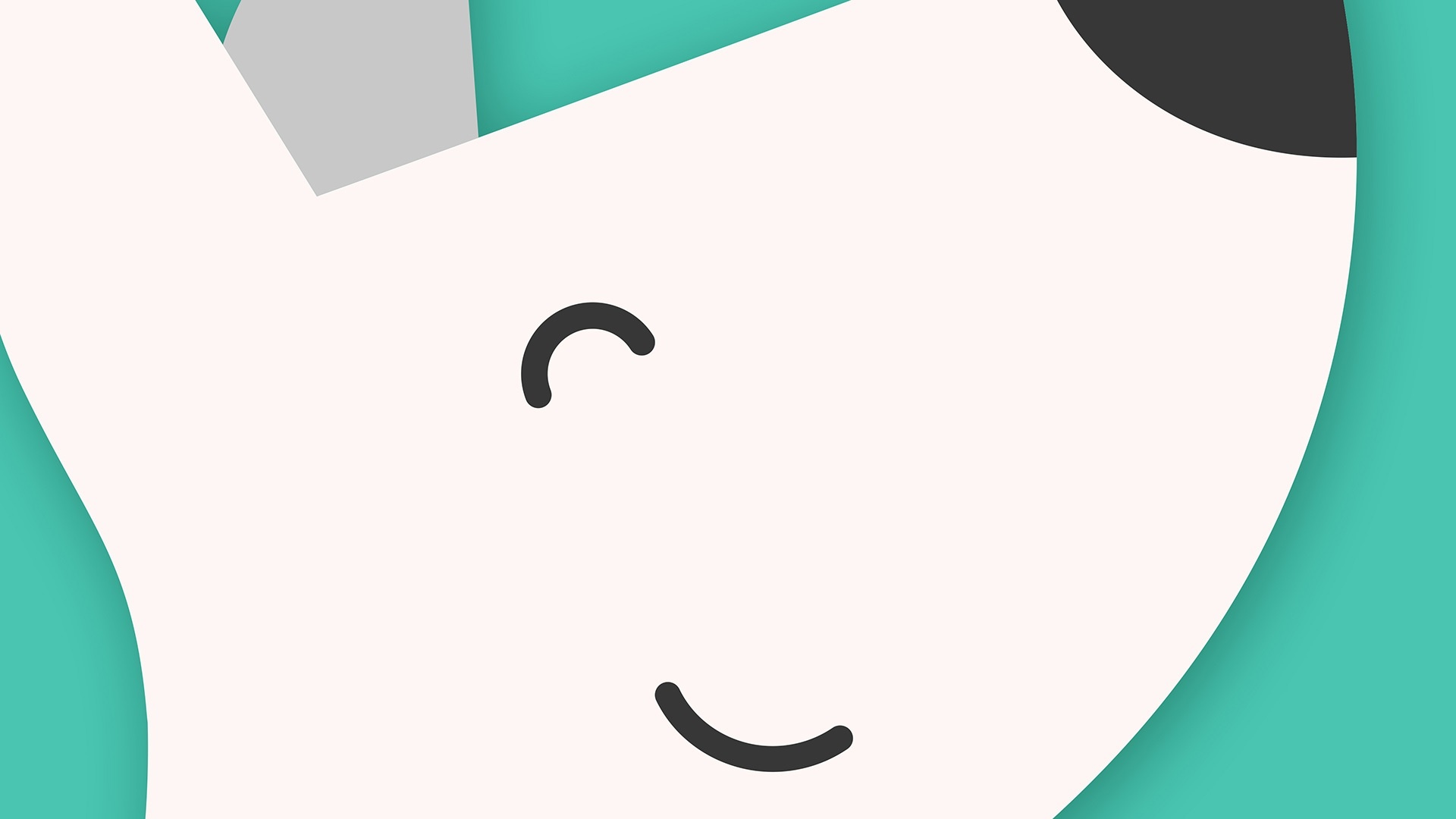 Bruce's
Becom­ing the big dog in enrichment
Brand Strategy
Brand Identity
Messaging
Tone of Voice
Design
We took Bruce's beyond day­care, con­fi­dent­ly estab­lish­ing it as the cat­e­go­ry-defin­ing brand in dog enrich­ment, boost­ing growth twelve fold.

Our new propo­si­tion ​'enrich­ing dogs lives and unleash­ing hap­pi­ness' made Bruce's irre­sistible to a broad­er group of mod­ern pet par­ents. The iden­ti­ty, an icon­ic, hap­py Bruce's dog, is designed to be instant­ly recog­nis­able on the side of a pass­ing dog­gy bus!
Then we reimag­ined the whole expe­ri­ence as an action packed fes­ti­val of fun for dogs. Our new ecosys­tem of dog­gy ser­vices built addi­tion­al con­nec­tion and val­ue. At the same time, we ampli­fied every­thing about the dis­tinc­tive Bruce's expe­ri­ence, build­ing the blue­print for an enrich­ing cul­ture, and drove the brand through every touch­point for future growth.
Jump straight to the Impact
ODA's approach and think­ing has ener­gised the whole com­pa­ny. Our dis­tinc­tive brand expe­ri­ence has been piv­otal to our growth.
Bruce Casalis, CEO & Founder, Bruce's
THERE'S DOGS, AND THEN THERE'S BRUCE'S DOGS
Bruce's makes dogs hap­py. We put all the hall­marks of a hap­py dog into an instant­ly recog­nis­able Bruce's icon.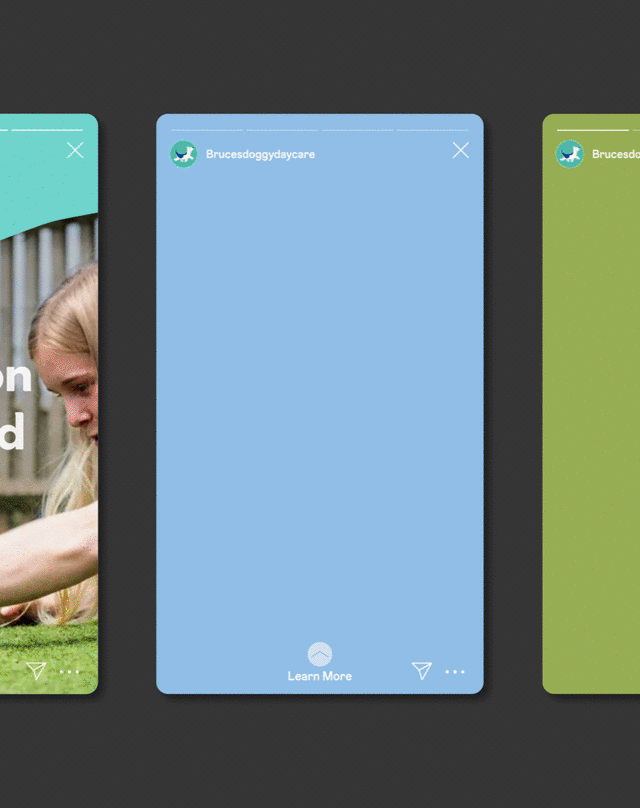 BEYOND DAY­CARE
We cre­at­ed an ecosys­tem of new ser­vice propo­si­tions, from groom­ing to sleep­overs and train­ing, tak­ing the brand beyond daycare.
FLU­ENT IN DOG
Intro­duced a dis­tinc­tive new per­son­al­i­ty that com­bined play­ful­ness under­pinned by expertise.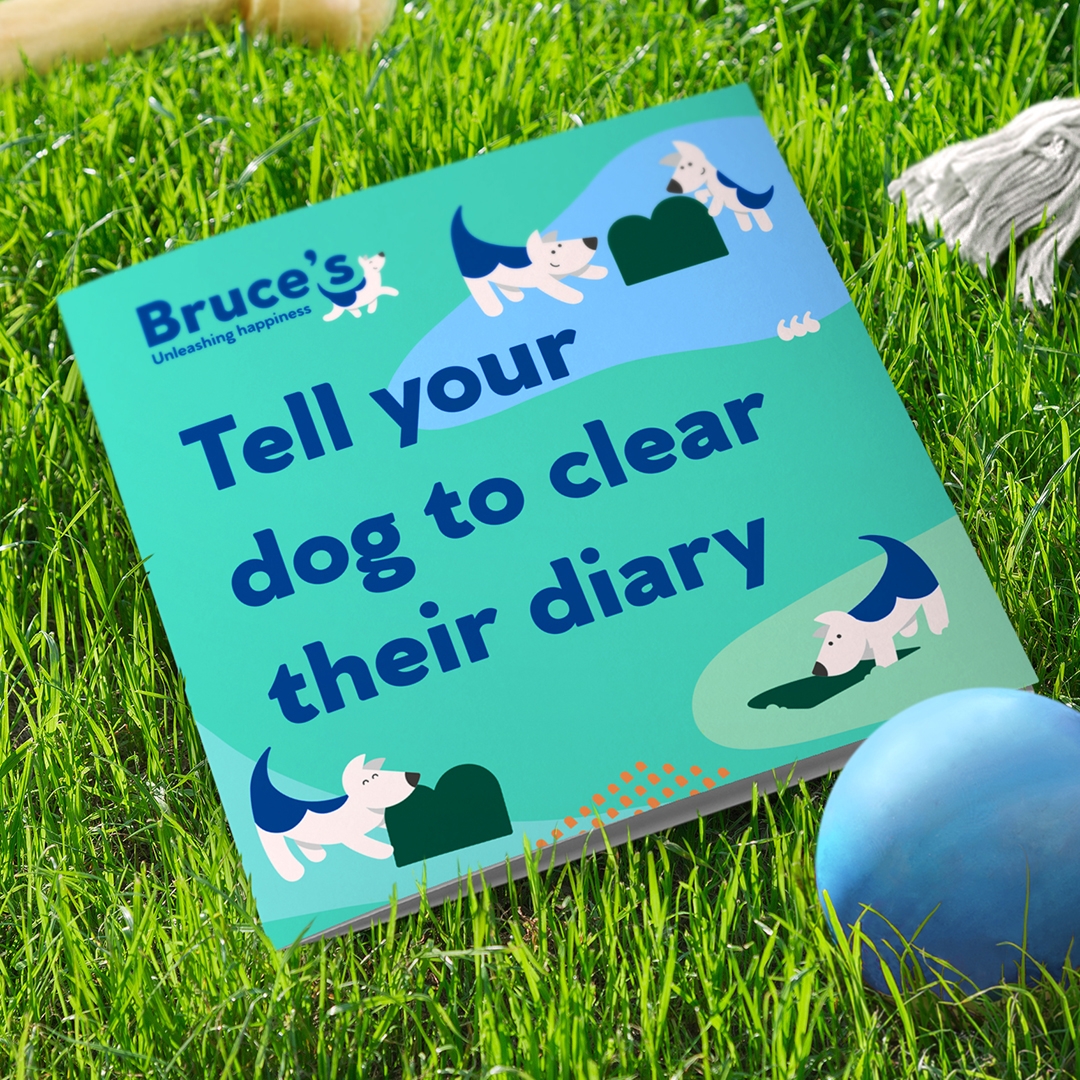 FES­TI­VAL OF FUN
We designed whole world of enrich­ment and fun around the idea of a fes­ti­val for dogs. Then we worked with the Bruce's team to action it, renam­ing fields and using our enrich­ment icons to inspire new ideas.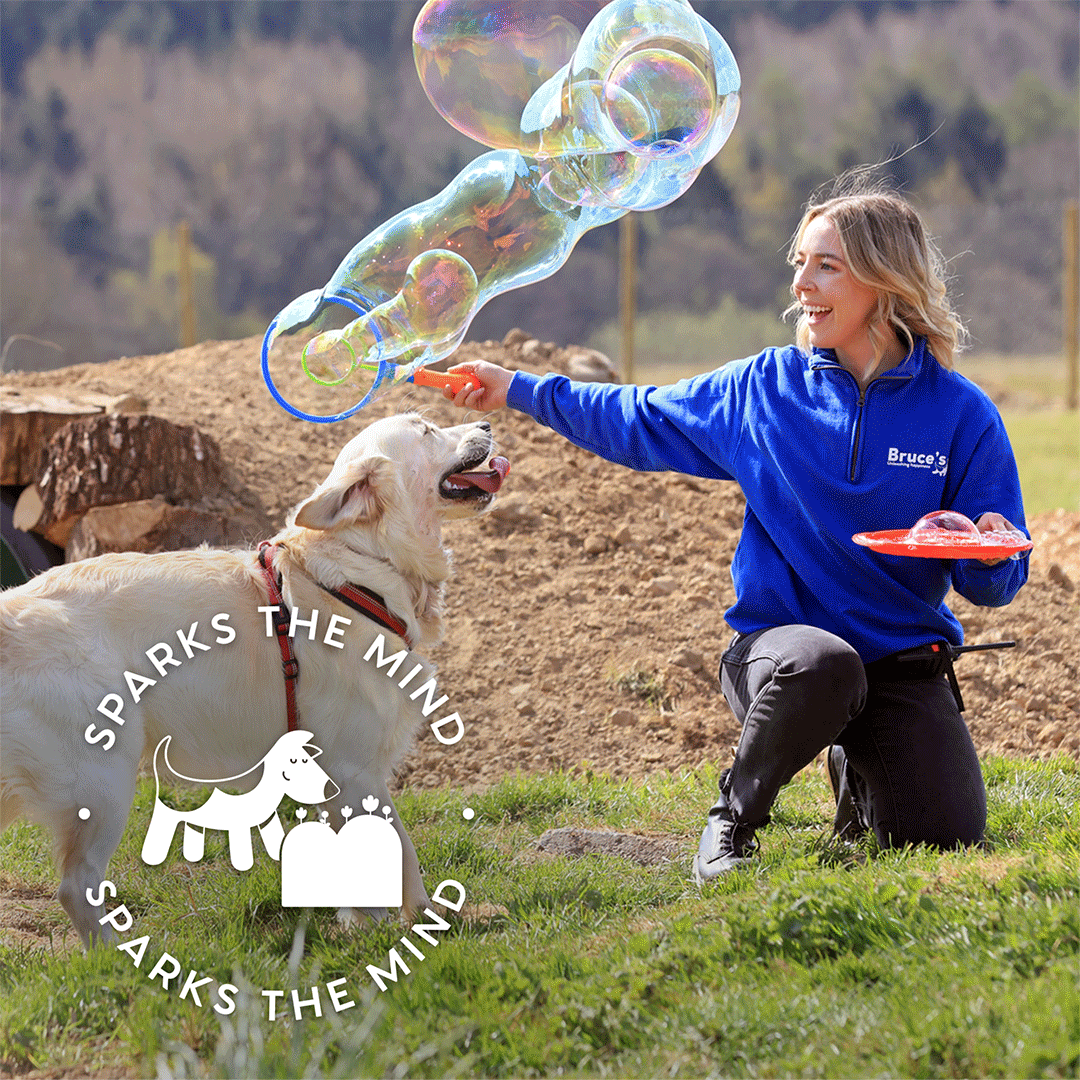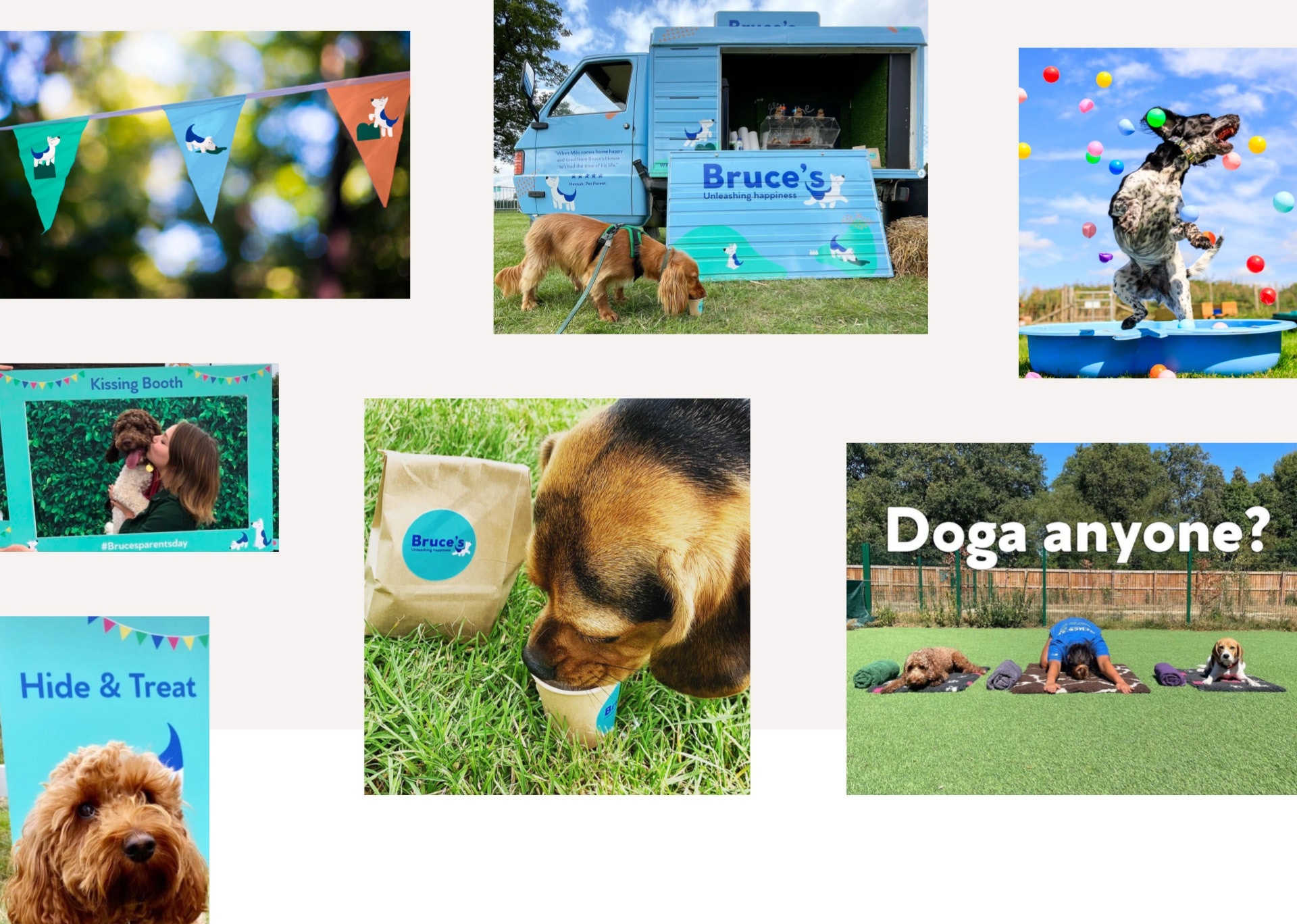 ENRICHED CUL­TURE
We cre­at­ed a set of dis­tinc­tive and mem­o­rable val­ues root­ed in what dogs can teach us about life – with a mem­o­rable mnemon­ic. Then we bought to life inter­nal­ly and externally.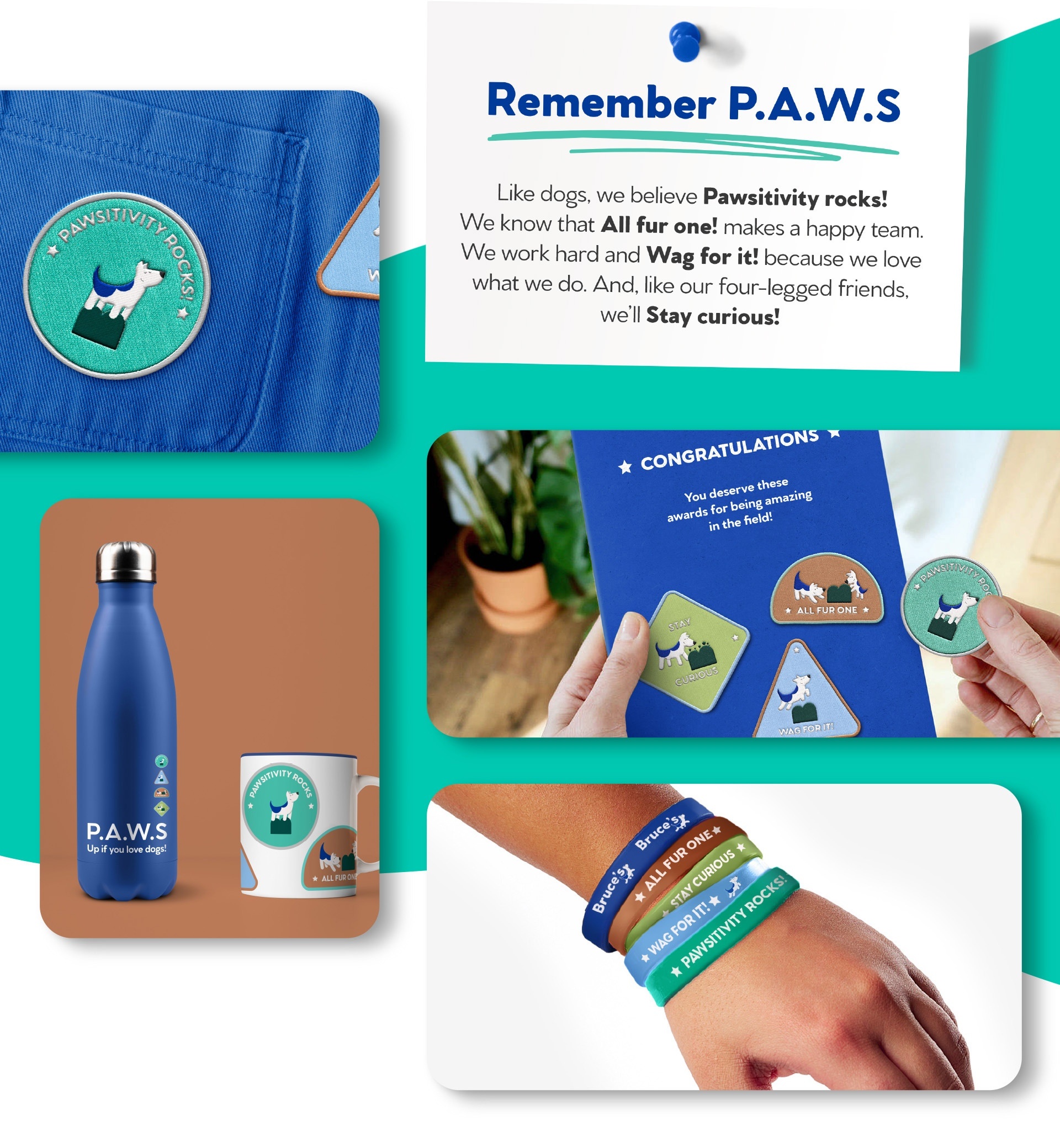 TURNING A SITE VISIT INTO A MAGIC MOMENT
Bruce's were the only day care actively encouraging onsite enrolment visits. This provided an opportunity to increase conversion. We turned it into an enriching experience for pet parents via an engaging set of tools and team training to drive 100% conversion.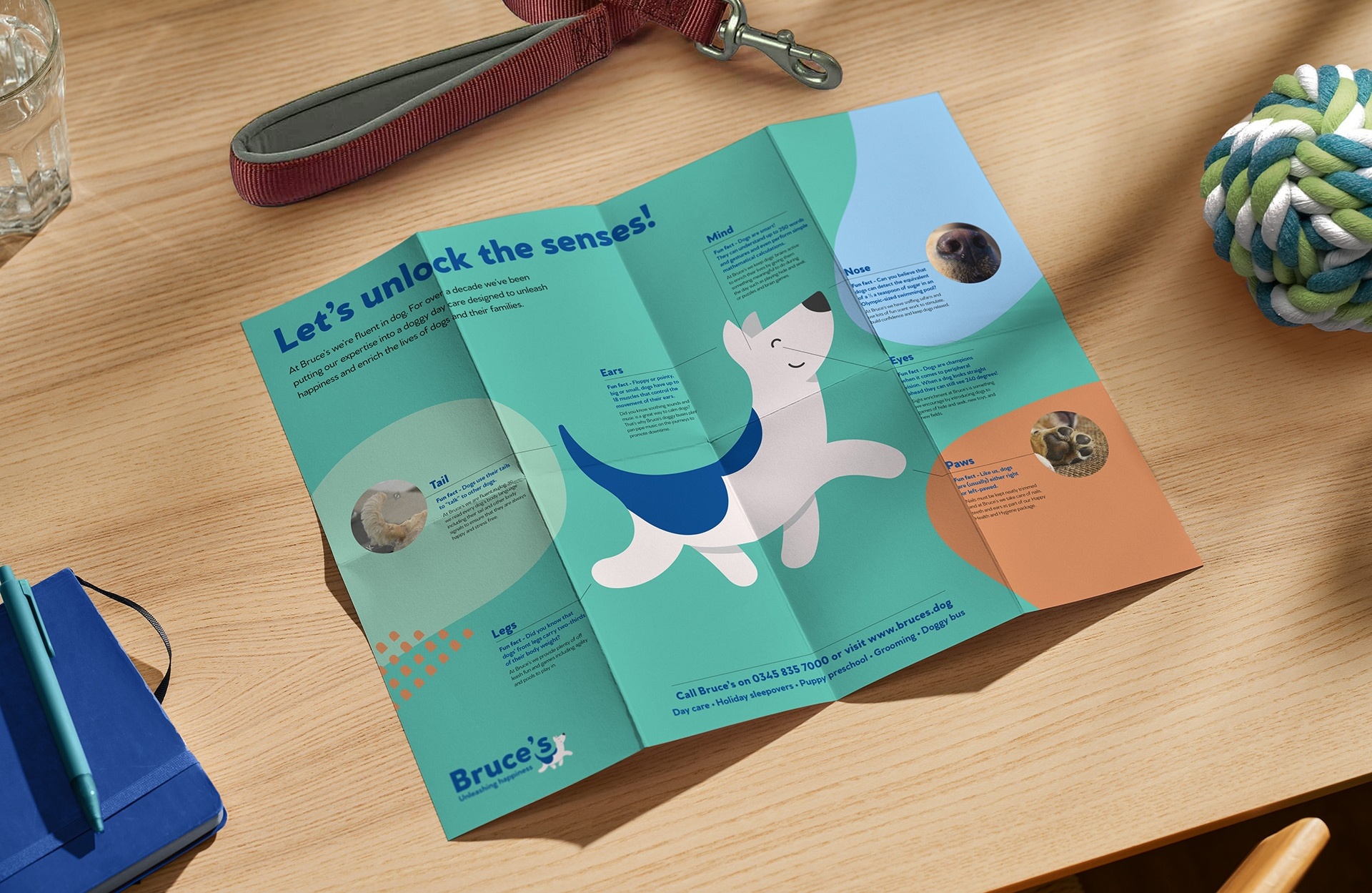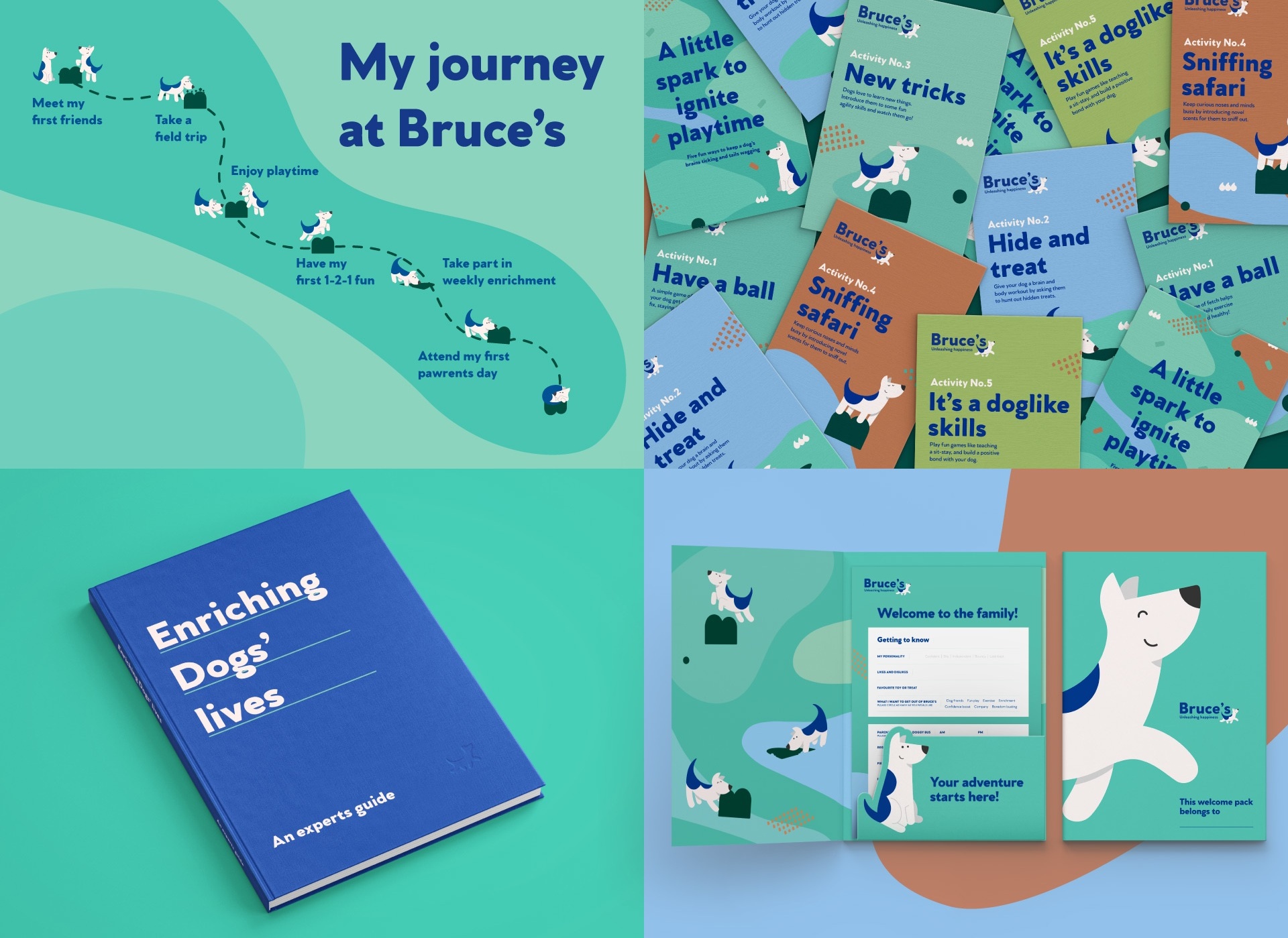 IMPACT
12X growth since rebrand

Brand pur­pose is embed­ded as a guide for all brand actions

Re-ener­gised cul­ture and brand behaviours

Indus­try-lead­ing brand enabled acquisitions